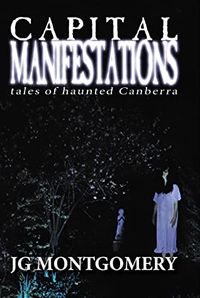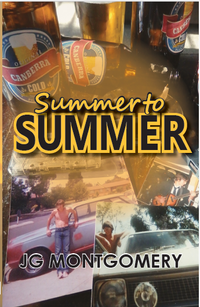 Capital Manifestations-Tales of Haunted Canberra (Pendragon Publishing & Design 2020)
JG Montgomery, seasoned international ghost researcher and author, explores all aspects of the Australian capital and surrounds, from the area's lesser known historic graveyards to its rural fringe and even more recent developments in the Parliamentary Triangle, the seat of Australia's government.
.
Summer to Summer (Pendragon Publishing 2018 Fiction/ Memoir)
Canberra in those heady, early 1980s– a city without a soul; a big country town full of politicians and fat cat public servants; a sterile manmade landscape of straight roads, roundabouts and perfectly manicured lawns; a capital city without a true identity, struggling to establish itself as a national icon and landmark within the country it governs. But in spirit, Canberra is none of these things. To the youth of the times it is a city of growth and excitement. This is their story; cars, work, booze, women, sport, mates, pubs, music parties and fights. These were great days, the days when we were young– the days from summer to summer.
"You'll hate these guys– until you recognise yourself in one of them."
Haunted Castles of England. A Tour of 99 Ghostly Fortresses.
Llewellyn Worldwide Publishing.  Available through Barnes and Noble and other good booksellers.
The sprawling, mysterious castles of England are incredible sights to behold, but even more captivating are the ghosts that dwell within them. This book invites you to explore more than eighty English castles and meet the spirits that roam their grounds, from the tallest towers to the deepest tunnels.
"very well researched and written in a way that just pulls you in and doesn't let you go..."
Haunted Britain: Supernatural Realms of the United Kingdom.
Schiffer Publishing 224pp illustrated.
Available June 2017
ISBN13: 9780764351655
Hard Cover
Includes 36 colour photographs
"He (Montgomery) writes in a direct way, often using the present tense... and he narrates the stories and the legends associated with each place in an efficient, professional manner but never distant or with the desire to lecture and show off." (Goodreads)